Personalized Gloveleya Ballet Girl Doll -Pink 33cm
Gloveleya plush ballet girl is the dreaming gift for every ballet dance lover. Her beautiful net yarn dress, sweet smile and shining hair crown will be loved by every baby girl.
Material:polyester
Size:13 inches 
Color:pink
Package:PE bag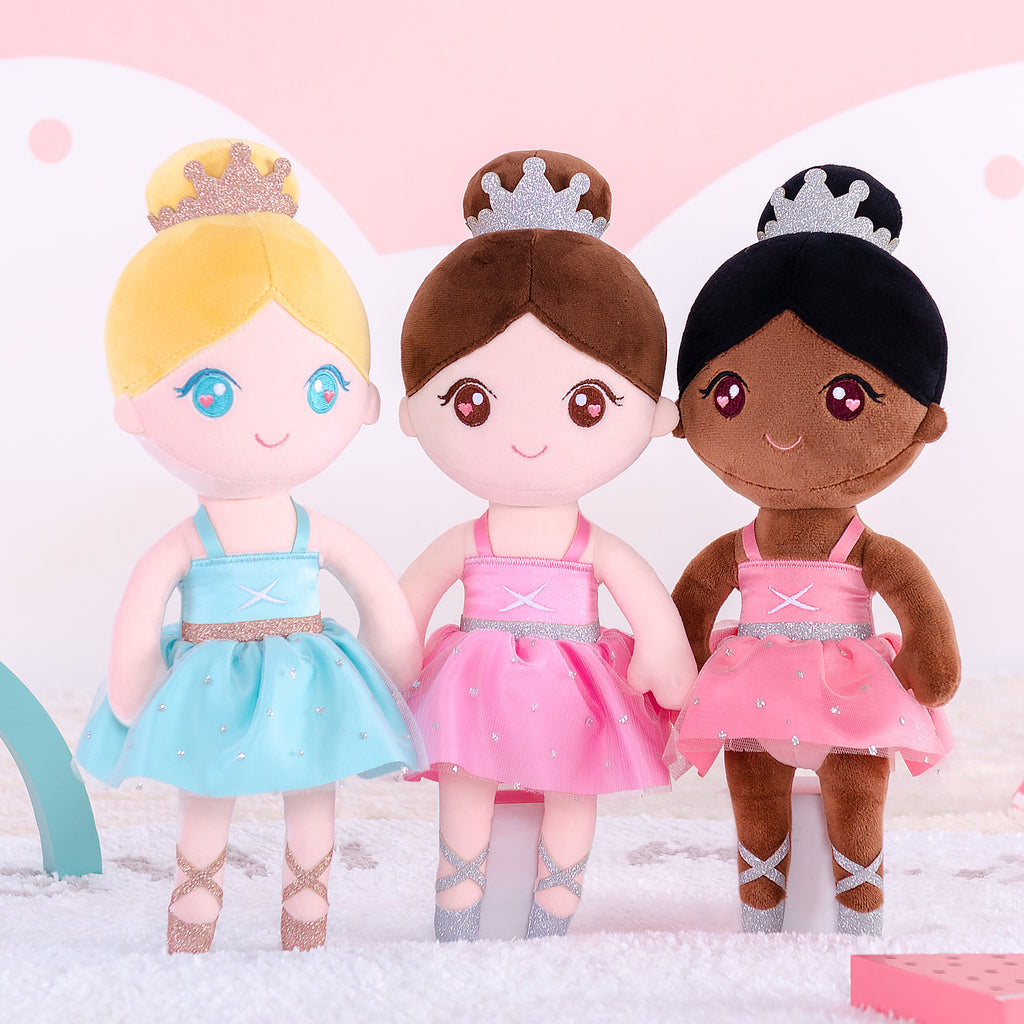 Personalize a doll with your sweeti's name to create lasting memories. Our dolls can support to personalize in 4 colors: pink, gray ,black and white to attach different feeling for per doll. Using up to 10-12 characters, you can place a name or any inscription to give the doll a unique identity. 
Material & Features: The material we use for lettering is safe and skin-friendly, just like the rest of the doll's materials. Even with proper washing, the letters are durable enough to maintain color and sharpness.